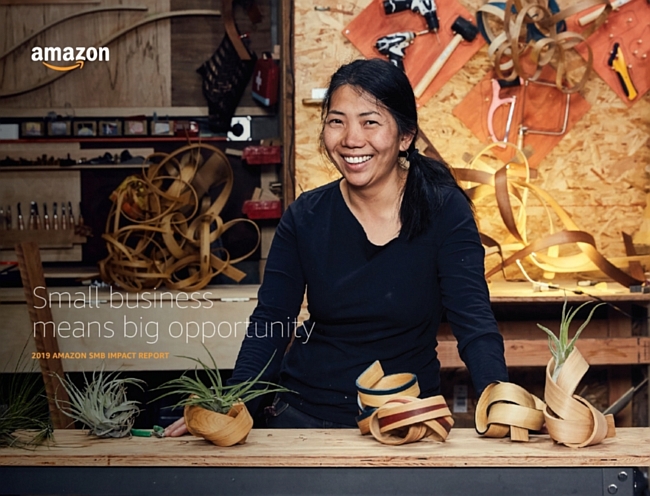 Amazon continues to publicise its benefits to small businesses around the world, this time with the publication of its 2019 SMB Impact Report.

There has been something of a small business PR blitz from Amazon over the past year or so as it woos third-party sellers to its marketplace platform and promotes other offerings to SMBs and entrepreneurs such as its Kindle publishing arm, Amazon Web Services and Alexa-related development opportunities.

According to Amazon, SMBs selling in its stores created an estimated 1.6 million jobs in 2018, up from 900,000 in 2017 and 600,000 in 2016.

"Today, millions of SMBs from around the world are thriving by selling in Amazon's stores," said the report.

"In fact, more than half of all units purchased in Amazon's stores come from these businesses. In 2018 alone, more than 50,000 SMBs exceeded $500,000 in sales in Amazon's stores worldwide, and nearly 200,000 surpassed $100,000 in sales in our stores. The number of SMBs eclipsing $1 million in sales in Amazon's stores worldwide grew by 20% in the last year."

Amazon has also launched a website called Build Your Business with Amazon aimed at SMBs, content creators and developers that are interested in working with the company.

The full 2019 SMB Impact Report can be found here.