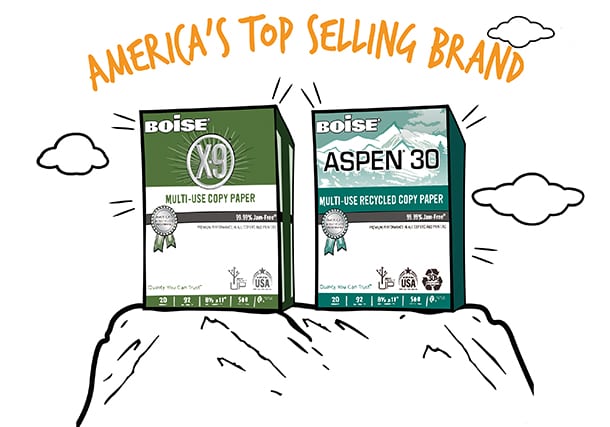 The Paper division at Packaging Corporation of America (PCA) reported record adjusted EBITDA margin in the first quarter as it was boosted by price increases.

The division – which includes the Boise paper brand – reported Q1 adjusted EBITDA of $55 million on sales of $240 million, an EBITDA margin of almost 23%. This was the highest level since the Boise transaction at the end of 2013.

The office paper business in North America has been impacted this year by Georgia-Pacific's decision to exit the category, creating what PCA Mark Kowlzan described as "favourable market conditions" during last week's first quarter earnings conference call.

PCA's Paper year-on-year sales and production volumes were actually down a respective 21% and 14% in the first quarter, but this was due to the discontinued paper business at its Wallula Mill in Washington state. Kowlzan said that sales volume was higher than anticipated and this, in addition to price increases, a better product mix and improved freight and logistics costs led to the record EBITDA number.

PCA said that paper volumes should be steady sequentially in the second quarter while the company will continue to implement previously announced price increases. However, costs are set to increase due to the annual shutdown at its International Falls mill in Minnesota.

Commenting on the market for white paper, Kowlzan noted the increase in imports to offset the lost volumes from the Georgia-Pacific decision as local capacity was not sufficient to supply customers' needs.