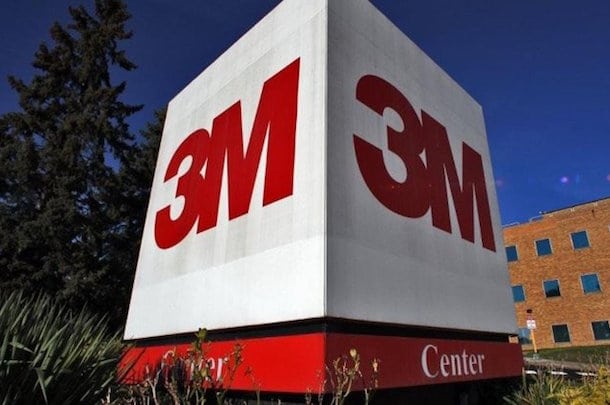 3M has said it will cut 2,000 jobs worldwide after it reported "disappointing" first quarter results.

The restructuring will involve the elimination of an expected 2,000 jobs at 3M, spanning all business groups, functions and geographies. There will be an emphasis on corporate structure and underperforming areas of the portfolio, the company noted. 3M said it expected to make annual pre-tax savings of $225-$250 million as a result of these job cuts, with $100 million of savings expected for the remainder of 2019.

"The first quarter was a disappointing start to the year for 3M," said CEO Mike Roman. "We continued to face slowing conditions in key end markets which impacted both organic growth and margins, and our operational execution also fell short of the expectations we have for ourselves. As a result, we have stepped up additional actions – including restructuring – to drive productivity, reduce costs and increase cash flow as we manage through challenges in some of our end markets."

In addition, there has been a recent change to 3M's business groups, effective 1 April, that has seen the number of groups reduced from five to four. While Health Care and Consumer remain, the Safety & Graphics, Industrial and Electronics & Energy groups have been morphed into two groups, Safety & Industrial and Transportation & Electronics.

Some safety products sold through retail channels in the Asia-Pacific region that were previously within the Safety & Graphics group now come under the Home Improvement division within the Consumer segment. Also, 3M has created a Closure and Masking Systems division in the Industrial group that brings together the masking tape, packaging tape and personal care portfolios that were previously part of the Industrial Adhesives & Tapes division within Industrial.

Turning to 3M's Q1 results, total sales were $7.9 billion, an organic local-currency decline of 1.1%. Sales increased 0.8% in Latin America/Canada and 0.7% in EMEA, with decreases of 0.4% in the US and 3.6% in Asia-Pacific.

3M's Consumer division reported Q1 sales of $1.1 billion, up 0.9% in organic terms, with the US increasing 3% while other regions all saw declines: EMEA -1%, Asia-Pacific -3% and Latin America/Canada -2%. Sales at the Stationery & Office segment within Consumer were $294 million, a year-on-year decrease of 3%.

Consumer's operating profit was $219 million, a year-on-year decline of 0.7%. Operating margin was up 30 basis points to 19.5%.

3M's Personal Safety business reported Q1 sales of $939 million, down almost 2% versus the same quarter last year.