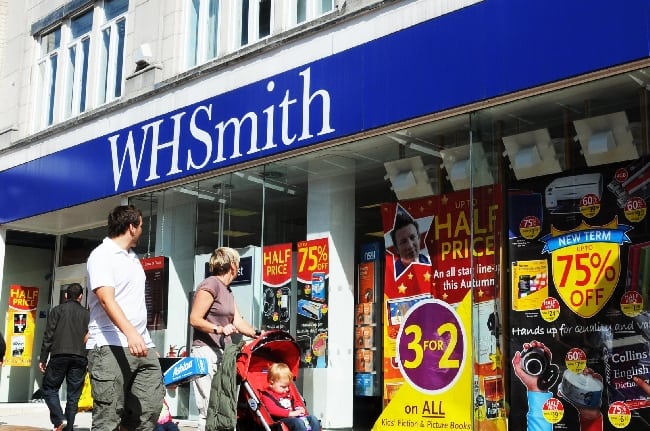 UK-based retailer WH Smith has extended its stationery ranges and given them more prominence in its stores, the company stated in its interim report published today.

As part of a reconfiguration of its 578-strong store network in the UK, WH Smith said that stationery was the "main beneficiary" of space changes, with more space in many stores and also better quality space towards the front of some outlets. In addition, there is "plenty of scope" to increase stationery space further and to reconfigure front-of-store space.

This additional space, combined with promotional offers and an increased focus on design, fashion and product quality, helped the retailer deliver a robust performance in its stationery category for the six months ended 28 February 2019. During the period, comparable stationery sales grew by 2% versus the same period in the previous financial year. While this represented a slowdown in growth (year-on-year stationery sales were up by 3% in the six months to the end of February 2018), the stationery category still outperformed other product segments, with overall like-for-like sales in stores falling by 2% to £331 million ($433 million).

WH Smith added that stationery remains an important area of investment in its high street business and is its "most attractive and highest growth category". It now generates half of its high street sales and more than 60% of store contribution. Recent trials to further improve the stationery category across both larger and some smaller stores have delivered some "encouraging" results, the company added.

Online stationery sales also grew "strongly" during the trading period and a new website will be launched later this year to provide customers with more ranges and an improved shopping experience. The company said that its Funkypigeon and Cultpens online businesses performed well.

The stationery category also continues to benefit from WH Smith's commercial agreement with the Post Office, and more than 200 Post Offices are expected to be operating in WH Smith stores by the end of the year.

Total H1 sales at WH Smith were up 8% year on year to £695 million mainly due to the acquisition of US airport retailer InMotion last year and another good performance from the company's existing Travel division.