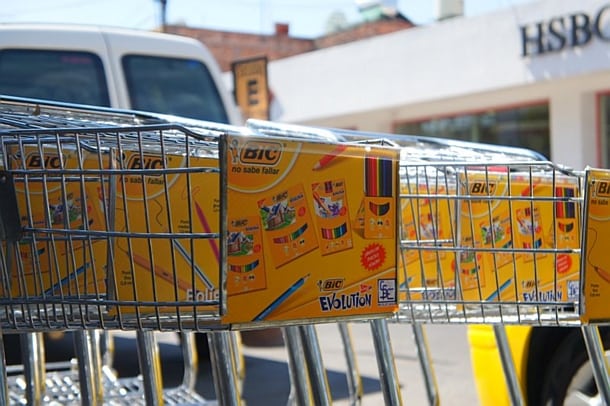 Writing instruments vendor BIC has reported third quarter sales growth of over 6% in its Stationery division.

BIC Stationery's Q3 sales were up 6.7% on a constant currency basis to €199.1 million ($226.8 million), with adjusted operating profit up to €10.3 million from €6.7 million in the same year-ago period.

BIC said its Stationery segment delivered solid growth, primarily due to a strong e-commerce performance in the US and Europe and the successful launch of the Cello One pen in India. The division also outperformed its markets during the back-to-school season (BTS) in the Northern Hemisphere.

For the nine months to 30 September, Stationery sales were up 1.3% on a constant currency basis to €600.4 million, while adjusted operating profit rose by €3 million to €57.3 million.

In Europe, nine-month sales were up in low-single digits and BTS was robust across the region. In North America, sales increased in the low single digits, driven by an almost 40% growth in e-commerce sales and a robust BTS season.

In BIC's developing markets, Latin America sales were up the mid-single digits as Mexico outperformed the market during BTS, despite a highly competitive environment.

In India, Cello Pens grew domestic sales in the low-single digits as its portfolio strategy was offset by new product launches during Q3.