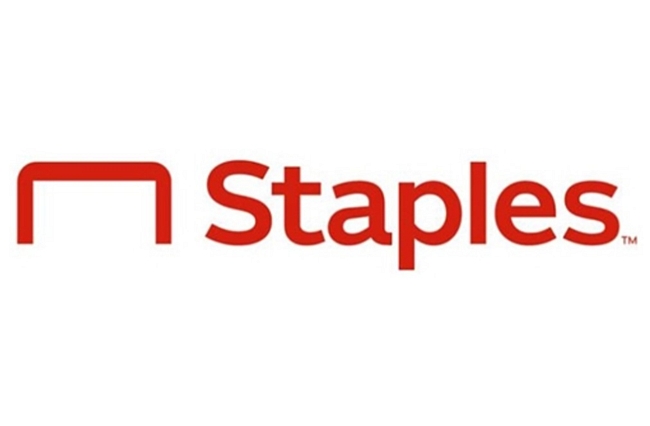 Staples' digital and delivery business in the US has launched a new corporate branding and five new own brands.

In recent interviews with OPI, Staples Inc CEO Sandy Douglas said the company was working on some major developments for its private label brands. Yesterday, it announced not only new brands across five product categories, but a new corporate logo and a mission of being "the worklife fulfilment company".

Gone is the 'slanted L' Staples logo that has been part of the company's history for more than 25 years. The staple is still there, but comes as part of a redesigned logo that the reseller claims is simpler and more modern.

As part of the Worklife concept, Staples has developed five independent product brands in specific categories:

TRU RED: business essentials such as pens, notebooks, shredders and organisational accessories
NXT: technology products and solutions
Coastwide Professional: facility supplies
Union & Scale: furniture and décor collections
Perk: breakroom essentials

These new brands are available on Staples.com and StaplesAdvantage.com and will also be sold through Staples' "partner companies" Quill.com and Hi-Touch Business Services. TRU RED and NXT will be shortly be available in Staples retail stores, with plans for additional brands to also roll out to stores in the coming months. Additional products from each brand will be introduced throughout 2019.

Central to the new branding is an upcoming new, interactive digital experience which is intended to connect customers to products and solutions in a variety of ways, from intelligent content and peer recommendations, to intuitive shopping and buying tools.

Staples is also rolling out The Loop, a product solutions guide dedicated to helping business professionals design and deliver smart solutions for their workplace. The Loop will feature ways to deploy and maximise a wide range of office products and tools.

"Worklife fulfilment is about helping businesses of all sizes as they create the most dynamic and productive work environments for their teams," said Douglas.

"Our customers deserve more than just an algorithm for ordering products for their business. Our team's role in their success is to provide product and service solutions at great prices, and to understand their business needs."

Although Staples is starting the transformation with its digital and delivery brand, it said it "plans to introduce new and exciting features for its retail business in the future". Whether that means a closer operational collaboration between delivery and retail remains to be seen.

Staples Canada underwent a similar rebranding at the end of last year, although its new logo does differ slightly from its US counterpart and it has a different tagline, 'The Working and Learning Company'.