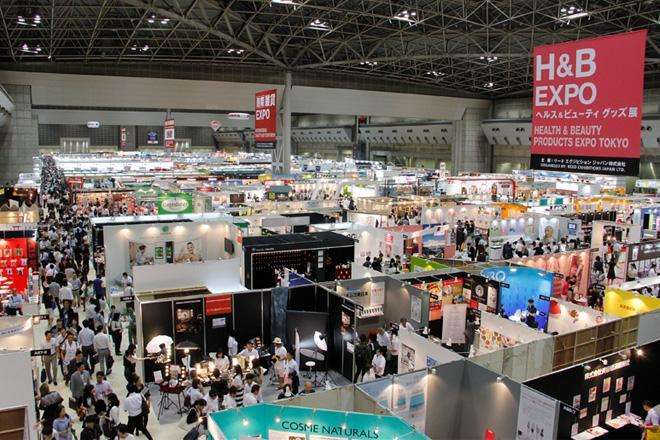 Paperworld 2018: around 1,500 exhibitors from all over the world
present their latest products in Frankfurt am Main early in the year.
Complementary programme of events to generate new impulses and
unparalleled synergies for the trade

.
At Paperworld from 27 to 30 January 2018, around 1,500 exhibitors from
some 60 different countries will present the latest products for the modern
office and private paper and stationery users in eight exhibition halls.
"Hello new perspectives' is the motto of Paperworld 2018. In both the office
and stationery segments, the international and national exhibitors open up
"new outlooks' over the world's biggest range of paper, office supplies and
stationery products. "Paperworld is a source of delight for trade visitors
with a spectrum of products for ˉthe visionary office' and "stationery trends'
unrivalled in terms of breadth and depth. We are developing new
perspectives for this sectoral highlight to consolidate its position as the
leading platform for the new business year, where visitors can discover all
the latest products and trends, says Paperworld Director Michael
Reichhold. Additionally, the multi-faceted complementary programme of
events will generate valuable impulses and business ideas for the
wholesale and retail trades, for book sellers and the internet and mailorder
trade, and for commercial buyers from big companies.
The visionary office: the whole world of commercial office supplies
The spectrum on show covers all product segments that make tomorrow's
workplace a visionary office, from office equipment, via organisation and
presentation aids, as well as office paper and writing and drawing utensils,
to IT and printer accessories, not to mention remanufactured printer
materials. In Halls 3.0, 4.0 and 6.0, national and international
manufacturers present an unrivalled selection for the visionary office:
In Hall 3.0, the exhibitors in the office-supplies product segment will
include Bi-silque, Exacompta-Clarefontaine, Herma, HSM, Krug &
Priester (Ideal), Olympia, Stylex Schreibwaren, The Navigator
Company and Zettler Kalender.
Hall 4.0 is split into two segments, writing utensils and school
requisites. The writing-utensil exhibitors will include Adel, Carioca,
Mobius & Ruppert, Rubinato, Scrikss and Standardgraph.
Hall 6.0 is occupied by the Remanexpo segment with
(remanufactured) printer materials and consumables. The
exhibitors will include Axro, Biuromax, Clover, Integral, Imcopex,
Pedro Scholler, SAS Armor, Static Control, Winterholdt & Hering
and WTA Carsten Weser.
Top German and international buyers from all sales and distribution levels
take advantage of Paperworld. There, wholesalers, exporters / importers
and retailers, drop shippers, trade organisations and international buyers
from the mail order and online trades can be sure of finding suitable
products. Additionally, buyers from the food trade, drug stores, cash and
carry markets, the decoration trade and furnishing stores use the trade fair
to find and order supplementary product lines.
Office of the Future special show puts the spotlight on health
Visitors will be able to gain new perspectives in the office sector at the
"Office of the Futureˇ special show in Hall 3.0. Following the successful
premiere in 2017, everything at the January 2018 edition of the special
show will revolve around health. In informative lectures and guided tours,
experts will explain the distinguishing features of the healthy office. New at
the special show is a supplementary presentation area where brand-name
manufacturers present their products for the acoustics, lighting, ventilation,
hygiene, ergonomics, sustainability, furnishing and office supplies
segments. The companies that have already elected to take part include
Casio Europe, Durable Hunke & Jochheim, Holtz Office Support, Jakob
Maul, Legamaster, Novus Dahle, Pelikan Vertriebsgesellschaft and Tesa.
Moreover, the Sustainable Office Day on the Tuesday of the fair will once
again provide the exclusive framework for gaining insights into the
environmentally friendly office. The Paperworld Retailersˇ Meeting and a
Business Matchmaking Service will help exhibitors and trade visitors make
contact with each other.
The stationery trends: everything for private paper and stationery
users
German and international exhibitors with products for private paper and
stationery users present their latest ideas, designs and lifestyle ranges for
the coming season at Paperworld. Trend-conscious trade buyers will find
new writing materials and gift articles in Halls 4.0, 5.1 and 6.1. As in the
past, top brands will be showing their latest products in the ˉthe stationery
trends' segment at Paperworld 2018.
Hall 4.0 is split into two segments, writing utensils and school
requisites. Creaciones Pandora, Gabol, Jeunes Premiers, Uitgevrij
Lannoo and Wide Fields will be showing everything for use at
school.
In Hall 5.1, greetings-cards publishers, such as bsb-obpacher,
Hallmark Cards and Perleberg, will be showing their innovations.
Braun + Company Papierwaren and Paper + Design present table
decorations while Depesche and Sheepworld will be represented
by gift articles. Buyers interested in gift-wrapping materials and
ribbons can gather information at the exhibition stands of, for
In Hall 6.1, Leuchtturm Albenverlag will be represented by its
Semikolon, Leuchtturm 1917, Treuleben and Moleskine brands
with organisational aids, diaries and note books. In the same hall,
Artoz Papier and Rossler Papier will be showing their stationery
products while Caran dˇAche, Diplomat, Online Schreibgerate and
Kaweco H&M Gutberlet present writing utensils.
At Paperworld. the retail trade for stationery and high-grade paper
products, e.g., stationersˇ, book sellers, gift boutiques, toy shops,
department stores and consumer markets, can be sure of finding
everything they need for their assortments from the unrivalled range of
products and the latest lifestyle trends in the segments for premium writing
utensils, school requisites, greetings cards, stationery, gift articles,
wrapping materials and small leather articles.
Multi-faceted complementary programme of events with ideas for the
retail trade
In addition to new products being shown by the exhibitors, the
complementary programme of events for the stationery trade provides new
ideas for assortment compilation and presentation: the Paperworld Trend
Show in the foyer of Halls 5.1 and 6.1 provides previews of the colours,
designs and materials of the coming season and shows how exhibitors'
products can be cleverly combined and turnover boosted. The "Mr. Books
& Mrs. Paper' special exhibition in Hall 5.1 presents interesting ways of
presenting non-books and stationery products in the book trade. Also, the
young and innovative companies making presentations in the promotional
area of Hall 6.1 offer product innovations and new ordering opportunities
for the retail trade.
International Sourcing: the complete value chain in Frankfurt
For many years, Paperworld in Frankfurt am Main has not only been the
hub for the international trade with paper, office supplies and stationery
products. It is also where companies find suppliers, processers and
manufacturers of own-label products. Bulk buyers, wholesalers and import
/ export companies from all over the world meet the right business
partners in Halls 1.1 and 1.2. Drop shippers can look back over a good
business year and suppliers want to expand into new markets. Hence,
there has been an increased in demand for exhibition space at Paperworld
and a new hall in the immediate vicinity of Hall 1, Forum 0, has been
Halls 1.1, 1.2 and Forum 0 are reserved for exhibitors with paper,
office supplies and stationery products for bulk buyers
(International Sourcing). They include D.H.A. Siamwalla, Dong-A
Pencil, Eagle - Tung Yung International, Flair Pen & Plastic
Industries, Indus Pencil Industries, Montex Pen Industries and Soni
Polymeres.
In addition to the future-oriented complementary programme of events at
Paperworld, the concurrent Creativeworld, Christmasworld and
Paperworld - The visionary office and the
stationery trends
Frankfurt am Main, 27.-30.1.2018
Floradecora trade fairs offer products and product lines that round off the
trade visitorsˇ core assortments perfectly and profitably.
Further information and photos at paperworld.messefrankfurt.com.
Background information on Messe Frankfurt
Messe Frankfurt is the worldˇs largest trade fair, congress and event organiser with its own
exhibition grounds. With more than 2,300 employees at some 30 locations, the company
generates annual sales of around a647 million. Thanks to its far-reaching ties with the relevant
sectors and to its international sales network, the Group looks after the business interests of
its customers effectively. A comprehensive range of services ? both onsite and online
ensures that customers worldwide enjoy consistently high quality and flexibility when planning,
organising and running their events. The wide range of services includes renting exhibition
grounds, trade fair construction and marketing, personnel and food services. With its
headquarters in Frankfurt am Main, the company is owned by the City of Frankfurt (60
percent) and the State of Hesse (40 percent).
For more information, please visit our website at:
www.messefrankfurt.com | www.congressfrankfurt.de | www.festhalle.de