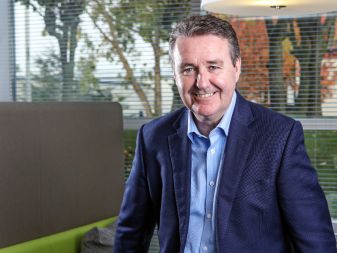 Bespoke office interiors firm, Penketh Group has expanded its footprint in Manchester with the acquisition of a company formed almost 100 years ago.
Penketh Group has taken over office supplies and print company, Manchester Office Supplies. The deal, for an undisclosed amount, is an important part of Penketh Group's ongoing expansion plans across the North West.
MOS customers will be able to take advantage of the full range of Penketh Group's offering including Furniture & Interiors, AV & Technology and Managed Print Solutions.
It also means a more comprehensive service offering to new customers in Manchester and elsewhere.
Mark Penketh, Managing Director of Penketh Group said, "we are delighted to have acquired Manchester Office Supplies. The company has been serving customers in the region and across the UK since 1918 and has a strong reputation. Our two companies are an ideal fit because of the complementary services we offer which, combined, enable us to offer a wider portfolio to our clients."
In March, the company unveiled its 4,700 sq ft WorkLife Showroom on the eighth floor at Bruntwood's Neo on Charlotte Street. The different themed areas give visitors a chance to come and explore the latest ideas in workplace design, the newest furniture design trends and technology development for improved collaboration, flexible working and more efficient working. There is also a library area with a wide range of fabrics and finishes. As well as office furniture and space solutions from the US-based Steelcase, Penketh Group also showcases work by manufacturers including BuzziSpace, Frovi, Orangebox and Naughtone.
Mark added, "we have received extremely positive feedback since opening our WorkLife Showroom in Neo – the first showroom of its kind, giving clients and fellow professionals the chance to see at first-hand how varied and transformational workspaces can be."
Penketh Group was also selected to supply furniture for the collaborative co-working space and services offices at Neo.
In addition to Neo in Manchester, Penketh Group also has offices in Wirral. The business, which employs almost 90 people, celebrated its 40th anniversary at the end of 2016.
From:CHANNEL INFO,ENGLAND